Staff Recommendations
---
Carl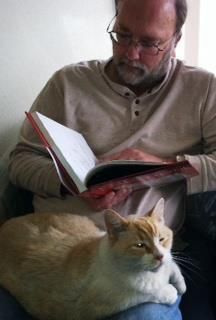 The Bookworm's owners Carl and Kelly Rexroad moved to Southern Illinois from Montana in 1988 to toil for 12 years in the corporate world, before jumping into the deep end known as the used book business.
I've been a big St. Louis Cardinals fan since my grandmother in Missouri introduced them to me as a kid in the 1950s. So not only do I rabidly follow the team today, I have become a huge fan of the team's storied franchise. The Bookworm features a large number of books about the Cardinals and their players, including two of my personal favorites by Murphysboro native Jerome Mileur. Jerry's first book, High-Flying Birds, tells the story of the 1942 World Series Champions which featured rookie Stan Musial. His second in the series, The Stars Are Back, chronicles the 1946 season when World War II players rejoined the majors. And of course, the Cardinals won that World Series as well. We have a number of signed copies of these titles in stock, and I recommend them highly. We also have signed copies of Manager Mike Matheny's new book, The Matheny Manifesto, which I am reading now.
For absolute escapism, I love all kinds of mysteries and thrillers, and it's hard to narrow the list down. Lee Child's Jack Reacher series, Michael Connelly's Harry Bosch, and David Baldacci's Camel Club books are among my most recent favorites. For more classic ones, I have loved Robert B. Parker's Spenser, Tony Hillerman's Leaphorn and Chee Navajo mysteries, and John D. MacDonald's Travis McGee.
---
Kelly
Kelly with author Janet Evanovich
As a transplant to the region (27 years ago), I have found the history of the region fascinating. While we carry a lot of different books about aspects of Southern Illinois at The Bookworm, my choice for the absolute best overview is Herb Russell's The State of Southern Illinois. This well-written and easy-to-read coffee-table book takes the reader from geologic time through the settlement of the region, the Civil War, coal development and more, ending with a thoughtful forecast of the region's future. Throughout, the book is filled with maps, illustrations and full-color photographs that show off Southern Illinois' natural beauty.
I also enjoy reading books by James Patterson, J. D. Robb, Tess Gerritsen, Kathy Reichs,Vince Flynn and many others too numerous to mention. My favorite books to read and often re-read are children's books to introduce to my grandchildren. We love to read all of Dr. Seuss' books. Another favorite is If You Give a Moose a Muffin by Laura Numeroff.
Heather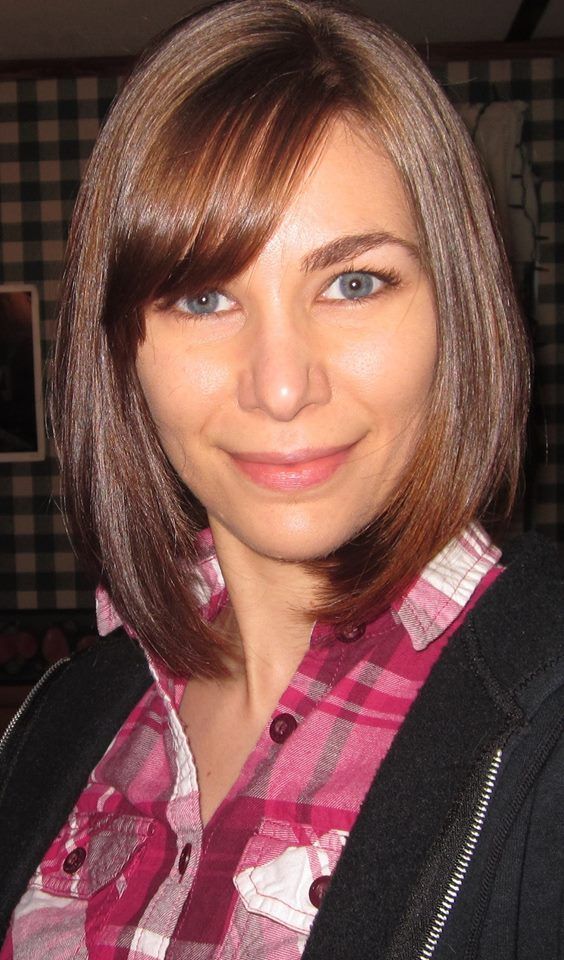 I'm a graduate of Southern Illinois University with a degree in Creative Writing and a minor in Theater. I've worked at The Bookworm for 7 years. I love teen fantasy, urban fantasy and horror. My favorite authors are Jennifer Estep, Chloe Neill and Laurell K. Hamilton. My favorite book series are The Lunar Chronicles by Marissa Meyer, The Mythos Academy by Jennifer Estep and Throne of Glass by Sarah J. Maas. I also have a love for movie scores and vintage VHS tapes.
Cinder: The Lunar Chronicles by Marissa Meyer
Take Cinderella and give her a cyborg body and the know-how of a gifted mechanic. This is sci fi meets Brothers Grimm. The story takes you on a ride to discover who Cinder could be or thinks she is. This story got me with its strong heroine and beautifully written imagery. I was sucked into New Beijing and Cinder's world. Maybe you will be too!
Glass Houses - The Morganville Vampires by Rachel Caine
Ever wondered if vampires could live in Texas and own a town yet go undetected to the rest of the world? I love this series! I'm always looking for a book that isn't the same old vampire story. And I found it in Morganville. If you're looking for ghosts, vampires, witchs and big drama this is the town for you. But be careful... you may never want to leave.
---
Casper
---
Ha, Ha! My two employees at the Bookworm, Kelly and Carl, thought they were funny when they tried to pick my favorite book--How to Live with a Neurotic Cat. But I fooled them. At night when they were home sleeping and I was partying with my buds at the store, I pulled out a copy of Every Cat's Survival Guide to Living with a Neurotic Owner. Now that's what I'm talking about. In this classic tome, Dear Tabby tells humans that we cats have just as many good reasons for what we do as they think they do.
That first book says that 100 percent of cats are neurotic. Please... Why should I come when called? Do they think I'm a #$@&! dog!?
---